Cottonwood Seventh-day Adventist Church
51 West Mingus Ave
P.O. Box 1459
Cottonwood, AZ 86326

928-634-2821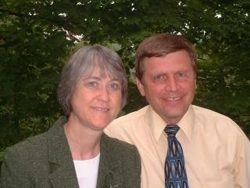 Pastor Robert Lawson                                               
    928 649-1447 home
    928 254-8345 cell
    Email Pastor

Church Secretary                                                 
   928 634-2821 church
Email Church Office
 
Church Office Hours Monday, Thursday, and Friday
1 pm to 4:30 pm
Bulletin Information Deadline:  Thursday 2 pm

Head Elder - Dennis Canther                                  
   928 254 9556

Head Deacon - Ryan Bennett
   928 202-1695                      

Head Deaconness - Cindy Thomas  
   928 202 1156 cell
   928 649 9462     

Webmaster - Roger Doering                                                    
    Email Webmaster
Verde Valley Adventist School

Physical Address:  51 W Mingus, Cottonwood, Az 86326
Mailing Address:  P.O. Box 1810  Cottonwood, Az  86326 
Phone:  (928) 634-7322
School Teacher - Terri Taaffe
websites: 
http://verde22.adventistschoolconnect.org/
https://vvas.adventistfaith.org/

FREQUENTLY ASKED QUESTIONS
   Do I have to be a member to attend the Cottonwood Adventist Church? The community is invited to attend services.  We would love to meet our online community.   Sabbath services start at 9:30 am Saturday with Adult Bible Study.  Children's Sabbath School starts at 9:30 am in the divisions for eachage group.   Combined Adult and Children's Worship service begins at 11:00 am.  
   May non members participate in the Lord's Supper?  Adventists practice open communion.  All who accept Jesus Christ as their Lord and Saviour are invited to take part.  
    How can I learn more about the Seventh-day Adventists?   You may find an overview of our beliefs and practices in the About Us section.  To learn more enrollment in one of the Bible Lessons on the website is recommended where you learn not just about us, but about our Lord, Jesus Christ.  You are welcome to attend an Adventist Church near you for first hand experience.  
   Are students at the Verde Valley Adventist School required to be members of the Seventh-day Adventist church?   The Verde Valley Adventist School welcomes students of all faiths.  
LOG - IN Privileges

Members and regular attendees of the Cottonwood SDA Church may apply for log in privileges to view additional pages of the website.  Email the webmaster to request a log in account. 


Email Webmaster
FEEDBACK:   Comments and suggestions for the website may be emailed to the webmaster.