Welcome to "The Pastor's Desk" with Pastor Vincent Woolsey.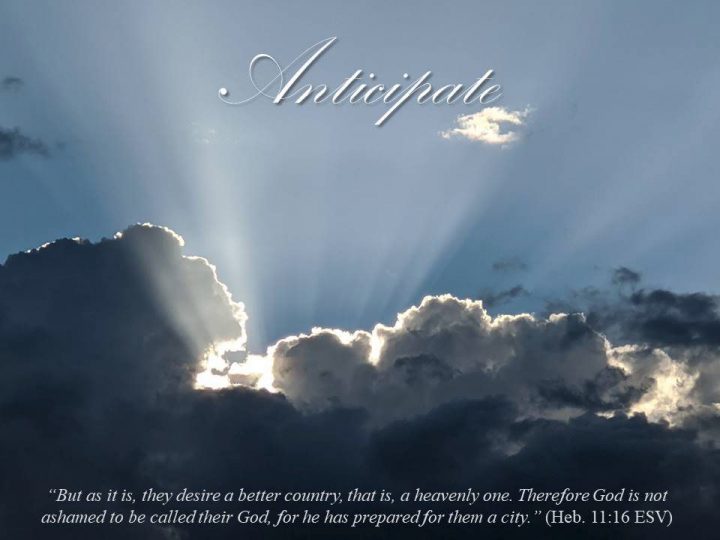 God's Special Treasure                                 April 9, 2021

     My wife and I enjoy landscaping (as a hobby only!). When we moved into our home in Cottonwood, AZ we began planting flowers, a couple peach trees, hauled in some flagstone, and cut down a couple trees that had died. The big project this past winter was taking out a shrub that had lived past its prime. Our goal is to replace the shrub with some Crape Myrtles and roses. I was taking my time doing a little cutting at a time when I had time. A few weeks ago, we decided to jump in and get it out before planting season passed us by.
    I was finishing up the major cutting and my wife came out to see what it would take to clean up the area so we can plant. Now, you have to understand my wife. She hates a mess! So, as she's evaluating the magnitude of the job, she grabbed a garbage bag and started cleaning up the stray needles and twigs. While she was cleaning, she noticed something shiny poking up out of the ground. She started digging around it and finally brought this clear, glass looking, pillar thing to me. Our 4-year-old son passed it off as ice and no big deal. My wife and I were a little more excited.
    We cleaned it up and googled "quartz." It matched the pictures online. Of course, a quartz this size, MUST have a little value to it right? As it turns out, something like this is probably worth a couple bucks. Evidently, they must be pretty common and this particular one is flawed.
    We live in a world that places some sort of monetary value on everything. In fact, we live in a world that has found a way to profit off the human body. Setting aside illegal activities such as selling organs and human trafficking, if you were to add up the value of the elements that the human body is comprised of: oxygen, carbon, hydrogen, etc. you might be able to get about $5…give or take. That isn't much value to someone looking to make a profit.     However, the prophet Malachi wrote, "They shall be mine, says the Lord of hosts, in the day when I make up my jewels. And I will spare them as a man spares his own son who serves him" Mal. 3:17.

     God said this in the context of the book of remembrance being brought out in the judgment. It is interesting to note that even though all humans have flaws, in the day of judgment God looks at those who have a loving relationship with Him as a parent with children, those who "serve" Him faithfully as a child listens to their parent, those are the ones He considered to be precious jewels, or treasures that He finds on this earth. Those "jewels" are the ones he plucks up from this earth before He burns it all up and recreates it new. Those "jewels" are the ones He will spend eternity with on that new earth. Are you one of God's precious jewels? The choice is yours. Enter into a loving relationship with Him today. Begin following Him, and you will find yourself sparkling in the light of His glory for eternity.

     May God bless you this week!
                                                     
                                                             In Other News…

How to Share Christ! It's ALWAYS a great time to share Jesus with our neighborhood. It's not always easy to know how. Make sure to attend "How to Share Christ" on April 17, 1:00 p.m. after church presented by pastor Jac.

Thank YOU!:Because of your faithfulness, we have collected enough money for our new pulpit! We have placed the order and are anxiously awaiting its arrival.

COVID Guidelines: Due to the recent lower number of positive infections and based on the Conference and Health Dept. recommendations the church board has voted to recommend, not require facial coverings. All other guidelines remain the same including maintaining 6 ft distance, congregational singing is permitted with wearing masks, and anyone experiencing symptoms are asked to please enjoy our services online. Thank you and God bless!

Stewardship Note: This week's offering is for Hope Channel! Your gift supports the Hope Channel in its mission to spread the Gospel to every nation, kindred, and tongue! Please prayerfully consider donating to this ministry. You may donate online here: AdventistGiving. Thank you for your faithfulness!

Leadership Concept: "As God's people, we are called to reflect the image of our Creator God through whole, redeemed relationships at four levels—with God, with our self, with our neighbor and with creation—bringing glory to God and practicing in each the ongoing work of the faithful steward" ~ R. Scott Rodin.

Anticipate! was created as a means to keep the church informed of the various worship services and other happenings. It'll be scaled back to once per month due to most information being made available in other formats and platforms. These include the monthly calendar, weekly bulletin, website, Facebook, etc. The primary focus will transition to devotional and other information that isn't already being produced. Thank you for reading and caring about this publication!
​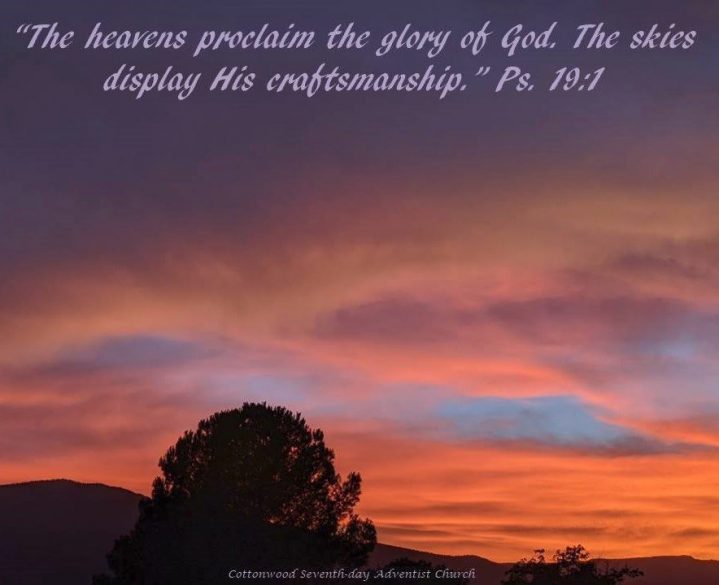 ​