It's Campmeeting Time in Arizona !!!   Come Join Us for a Week
of Spiritual blessing and learning more about Jesus
Theme:  Light the World with Jesus Love 
Dates:  English Campmeeting June 8 - 16,  Spanish Campmeeting June 18 - 23
Location:  Camp Yavapines 2999 Iron Springs Road, Prescott, Arizona
Camp Phone:  928 445 2162    Camp Fax:  928 445 8043  
Directions to the Camp from Cottonwood SDA Church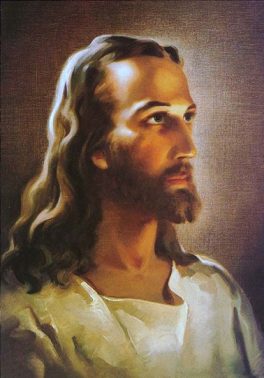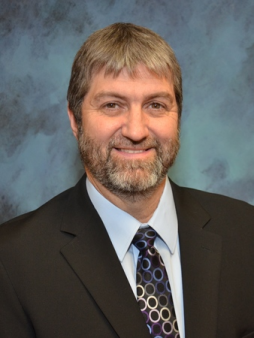 Jesus Christ                 Elder Ed Keyes, Arizona Conference President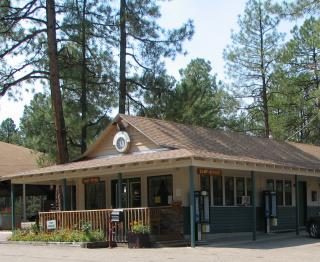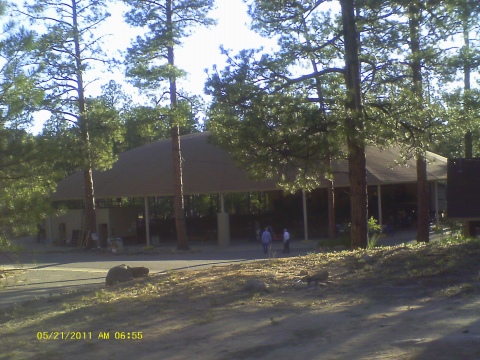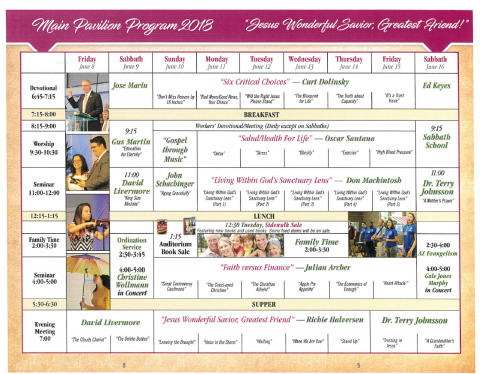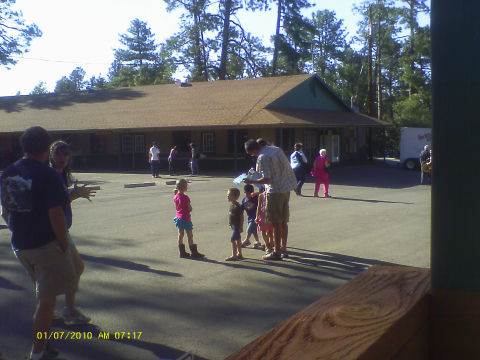 Watch Campmeeting live on Good News TV
or via the internet (web)


          Campmeeting will be live on Good News TV at the following internet links;
and digital tv over the air in Flagstaff ch 19, Payson ch 38, Phoenix ch 22,
Prescott ch 32, Tucson ch   ,Yuma ch 39;   Verde Valley, Chino Valley, &
Prescott Valley ch 32.1 and on TV-18 ch 18.4    
    Good News TV plans to air the Sabbath morning 11 am worship service     
both weekends and the 7 pm evening meetings each night with daily news updates
following each meeting.  Use the live & direct link to watch campmeeting at other times.


  (Includes Good News TV reporting daily updates at the close of each meeting.) 
 
(Direct Feed)
---
Arizona Camp Meeting Live-streamed!  (English June 8-16) and (Spanish June 18-23)  will be live-streamed by Good News TV at www.mygoodnewstv.com/live  Volunteers needed for camp camera crew. Will train.
Please remember GNTV in your prayers and monthly giving as viewers continue to respond to our Christ-centered programming 24 hours a day over 7 TV stations throughout Arizona, Roku, Amazon Fire, and Apple TV.
Good News TV - Call 480-264-1116
---
OUR MISSION
To reach metropolitan communities 24 x 7 with the GOOD NEWS of Christ's love through relevant, inspiring, Christ-centered programs that are unmistakably faithful to the gospel commission and biblical truth. We deliver a balanced variety of the highest quality programs for all ages that inspire vibrant spiritual, mental, physical, and emotional health, leading our viewers to a personal, saving relationship with our loving Creator, and further encouraging continued spiritual growth and Christian service.
       If you have trouble viewing our stream, please let us know:
info@MyGoodNewsTV.com      
---
    ARIZONA SONSHINE
    Click for Arizona Sonsh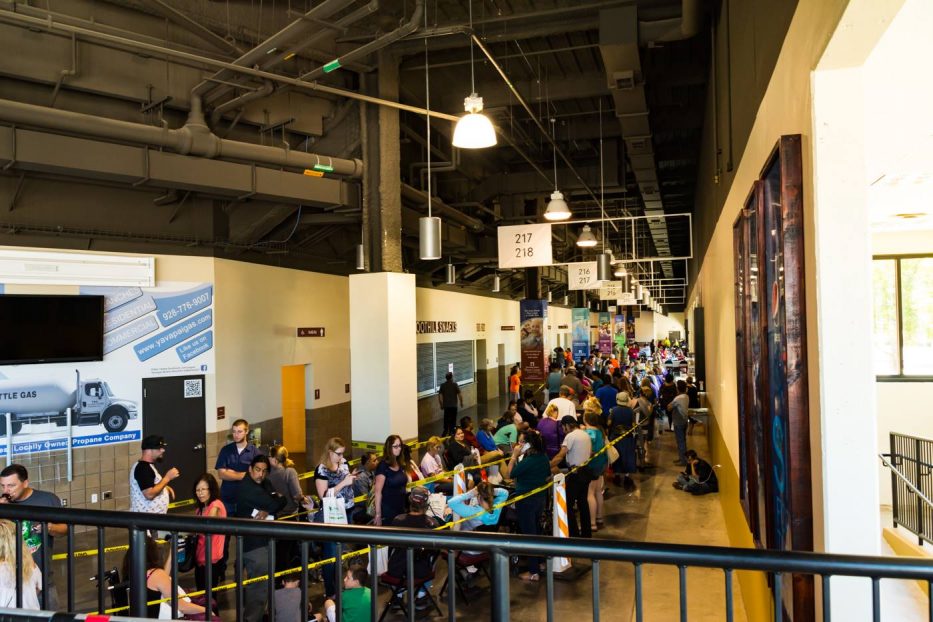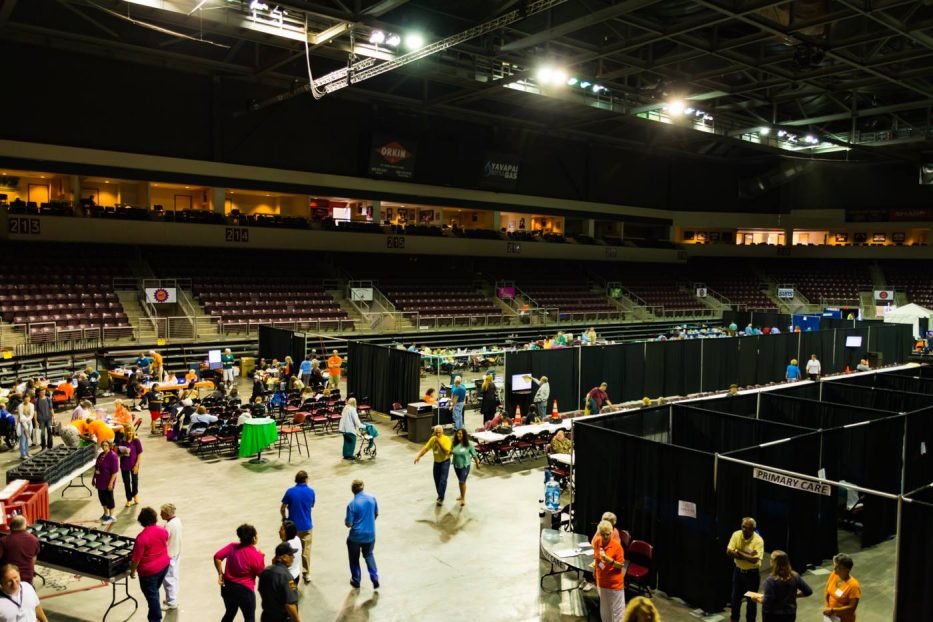 ---
 Registration 2018 Arizona Sonshine Health Fair   Prescott Valley
---
Arizona Sonshine Volunteers Needed! The 4th annual Arizona Sonshine will take place during camp meeting on Thursday June 14th and Friday June 15th , 2018 (with volunteer orientation on June 13th).
We are still in need of more volunteers to make this event a success. We are especially in need of
general volunteers to assist in areas such as hospitality, security, healthy living coaches, childcare,
and chaplaincy. We are also in need of dentists. At this point we have 12 registered dentists and
we have chairs for many more.
There is still time to register. You can go to www.arizonasonshine.com and
click on the "VOLUNTEERS" tab to register or call 928-636-4352.
Thank you for your help with this ministry!
Register by June 5th to receive a printed name badge and shirt.
Registration will also take place the first weekend of camp meeting
at Camp Yavapines in front of the cafeteria.
---
Come join us on Sunday, June 10, at 7am, for our 2nd annual Arizona Sonshine 5K fun run or
1-mile walk. The event begins at the Prescott Valley Event Center, mostly on the Multi-Use path.
All proceeds will help fund our free-to-the-public Arizona Sonshine medical/dental/optical clinic
to be held June 14 and 15, 2018.   Click for flyer with more info.
Below I have included an actual picture of the website (where people can pre-register if they choose), as well as a picture of the current advertisement on the "RunPrescott.com" website, which provides more detailed information. [If people are willing to volunteer, or have any questions, they can contact me on my cell.]
May God abundantly bless your ministry . . .
Ron du Preez (Race Director)
"Fitness for Witness"
Cell: 503.877.0791
---

      Directions to Camp Yavapines from the Verde Valley 

       Link to Yahoo Maps -- Enter 2999 Iron Springs Road, Prescott, Az  86305
       Click on the up/down arrows to reverse directions to show how to get to the camp. You may enter
your address to get directions to and from your home.  The link now is set up from Cottonwood SDA church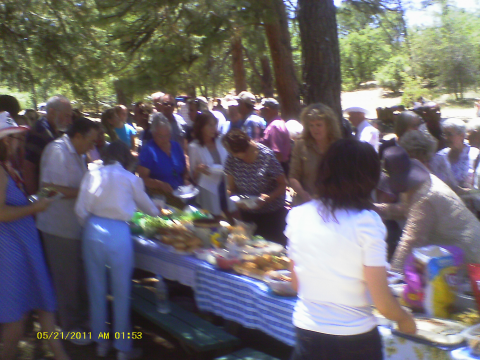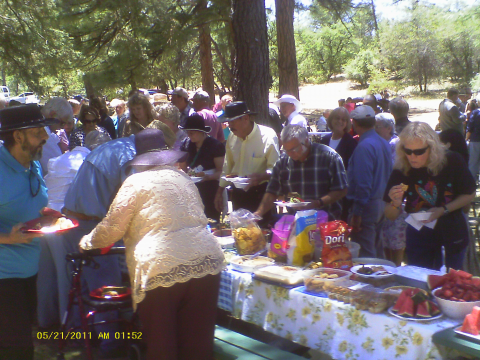 Cottonwood Church Potluck meets both Sabbaths at noon under the trees as you enter the campground to your right at the end of the parking area.  This is just before you get to the road
to the right behind the ABC.  It is in the area labeled "Park" on the Camp Yavapines Site Map.
     Camp Yavapines Site Map
---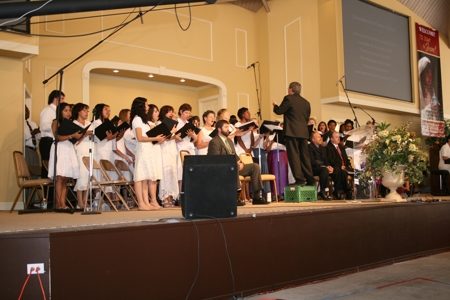 JOIN THE CAMP MEETING ANTHEM CHOIR & ORCHESTRA!
  It is that time of year again. Camp Meeting is right around the corner!  The choir is always a highlight for
many people who come to camp meeting.  We have been asked to sing for both Sabbaths. 
  (Performing Saturday, June 9th and 16th at 11am)
   We invite you to sing in the choir or play in the orchestra. Choir scores are now available.
You will be able to practice from your home computer or even on your smartphone.
 
REHEARSAL Saturday June 2nd at 4 pm Glendale SDA Church,
6801 N 43rd Ave Phoenix
 Sound check and rehearsal at 8 am both Sabbaths June 9 and 16 at Campmeeting Pavilion
Contact Dennis Marsollier   602-697-6844  email: 
marsollr@gmail.com
Visit http://gschoir.org/camp-meeting-anthem-choir.html  for scores and added information.
---
Volunteer Nurses are needed for Arizona Camp Meeting at Camp Yavapines June 8-16. Contact
Steve Salsberry: (480) 316-4199 or steve.salsberry@gmail.com
---
---
Registration for camp meeting is now open.

   If you plan to stay overnight, you will
​need to make prior reservations by calling these numbers or plan to stay in town.Cabin Reservations – Call Sandy Leski: 480-991-6777, x147RV and Tent Reservations – Call Angie Blake: 928-445-2162
---
              Photos of Cottonwood Church at Campmeeting - potluck and
our own Bluegrass Music Ministry
2018 Heaven Bound Blue Grass Band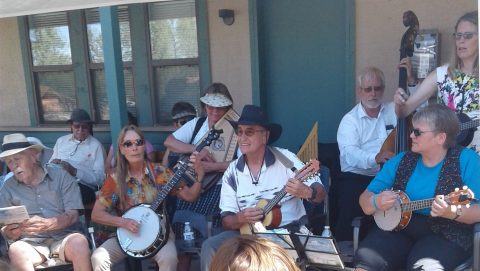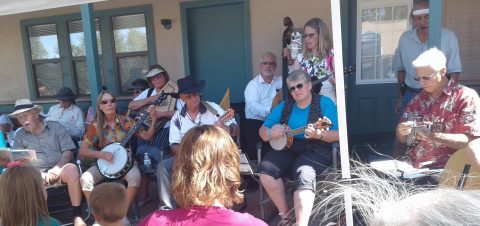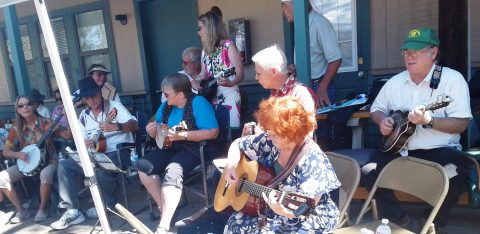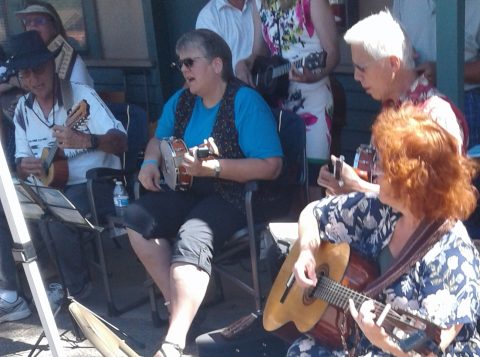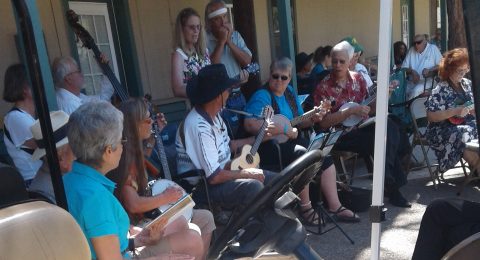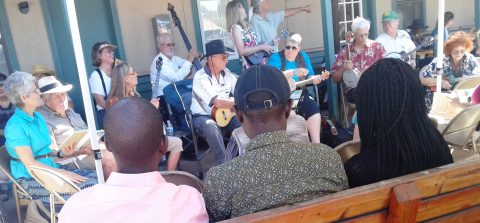 2017 Heaven Bound Blue Grass Band